Gardener Of My Mind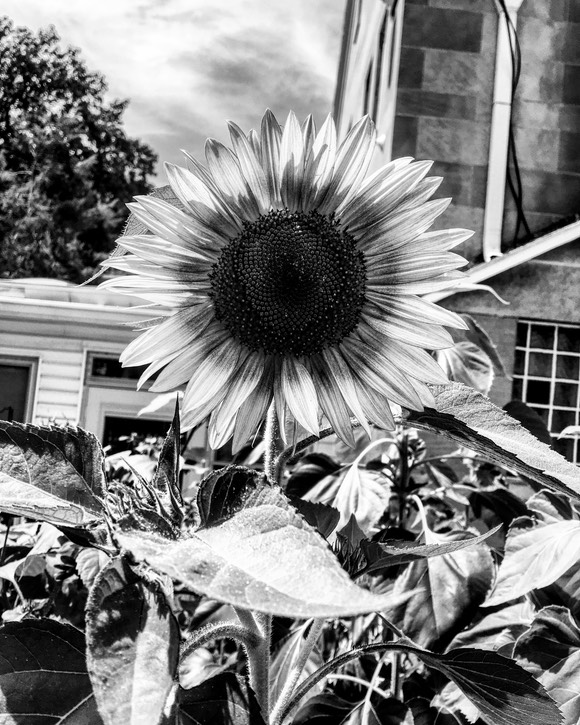 Took Mom to church for Easter services. It was packed, with fashion ranging from flannel and denim, to Easter Bonnets and Channel Suits. 
It was sunny when we came out of the service, which eased the chill in the air. We parked a block away from the church, right in front of where my old Shrink had his office. 
Dr. Gardener, was a thoughtful, compassionate listener, who sparred with me on occasion. I started seeing him before my Dad died. It was rare to find a Psychiatrist who was willing to do talk therapy for an hour every week. Most Psychiatrists just prescribe medication and refer you to a psychologist who doesn't mind listening to the unending deluge of self pity and compulsive behavior. We had deep, philosophical conversations, and he didn't judge me. I was really good at judging myself. 
Over 10 years, hw became part of my life. Although he was nothing like my own father, he became the man I talked to about life and it's complexities after I watched Dad take his last breath. He was a father figure. I quit smoking and I quit biting my nails with his help. Two habits I held on to for far too long. 
In the Spring of 2016, I remember having a fairly heated fight with him. I told him I wanted to know what my diagnosis was, what he thought was wrong with me, and how I could change it.  Sometimes he would get me so worked up and agitated talking about my life, and then he'd say, "I'm sorry, but we're going to have to end now." 
I felt like maybe he didn't want me to get better. If I got better, and ended up not seeing him every week, he would miss out on my unintentionally hilarious life stories. I knew very little about his life other than he had 1 or 2 daughters and a wife who shared his practice. Maybe he just liked talking to me. 
I threatened to never come back.
The next week, upon further reflection, I realized it wasn't his job to fix me, especially when I wasn't even ready to fix myself. He could show me the path, but if I didn't want to listen, the path meant nothing. I wanted there to be a clear, unmistakable cure for myself. He knew there wasn't. I wanted a short cut, but he knew that the scenic route was the only way to go. We had a reconciliation of sorts and I was willing to continue with our sessions.
The next week, his secretary called and told me he was sick and unable to attend our session.  I never heard from him again. 
The secretary continued to call every week but couldn't divulge much information on his condition. I knew he still smoked and sometimes he coughed like crazy. 
Three months passed before I found out he died. I never found out the exact cause. His body just gave out. I went to his funeral at Schugar's Funeral Home and saw his wife and 2 daughters for the first time. I cried like I have rarely cried in my life. I probably made a fool of myself, but that's ok. I said goodbye.
I still think of him and our talks. I was lucky to have him while I could.